Here are my all time favorite beauty products under $10! Believe me, I've done the legwork! These products are the best of the best in my opinion when it comes to cheap and fabulous beauty!
1. Olay Complete SPF 15 all day UV moisturizer with vitamins E & B3
It's light, protective moisture! I've tried so many daytime moisturizers over the years, but I always come back to this one! Not too greasy and makeup applies wonderfully over it. Olay offers this moisturizer for every skin type as well.
2. Lip Smackers Dr. Pepper

Maybe I'm a little bit biased because my mom always carried it in her purse growing up, but this stuff is the best! A tint of glossy red, sweet smell and taste - yum yum yummy!!!!!! Everyone that asks to use it, falls in love immediately!
3. TRESemme Shine spray
One of the best finds ever! I have tried so many salon quality shine sprays, and this one blows them out of the water! Not just in price, but also in lightweight, non-greasy shine! Give your hair texture a major improvement! You must try it for yourself!
4. NIVEA Sunkissed Firming Moisturizer
For a safe golden tan body, this moisturizer is unbeatable! It goes on light and tans evenly. It does take hours to work, but it's worth the wait! My trick? I shower at night, put on the lotion, and the next day I'm golden!
5. Aveeno Clear Complexion Foaming Cleanser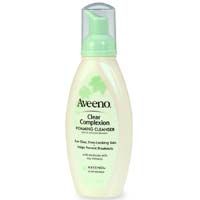 Great find! I've got my mom and a few friends hooked on it. I couldn't believe that foam could actually dissolve all the makeup and grime the day (or night) brings! Oh, but it does! I've tested it on numerous occasions by swiping my skin with a toner-soaked cotton ball after using this facewash. Every single time, no dirt at all is left! It's just magic! Moisture-rich soy extract leaves your skin clean, fresh, and super soft!
6. Maybelline Dream Matte Mousse Foundation
This foundation is as light as air and gives you a super smooth complexion! It really doesn't look like you're wearing makeup! The special whipped formula really keeps your skin looking matte, not oily, all day long. It blends on the skin so evenly, it's just heavenly!
7. Listerine Whitening Pre-Brush Rinse
3 words > this shit works! It will take coffee stains off in no time! You will notice your smile is brighter in a week or less, I swear! Whitening products can be harsh on the enamel of your teeth however, so I use it at most once a day or every other day. (If you have sensitivity or other issues with your teeth, consult your dentist before using!)
8. Wet 'n' Wild Shine Nail Color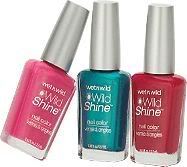 I personally own over 200 bottles of nail polish of all sorts. (Yes, it's true!) You will find many more Wet 'n' Wilds in the mix than any other brand! Of course the price tag is cheap, but I promise it's the best! So many more expensive nail polishes chip before I can even leave the house! Wet 'n' Wild is there to stay! They have so many amazing colors these days too, why would you wear any other brand?!
9. Exfoliating Gloves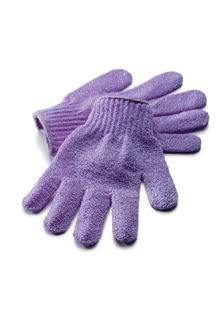 Skin needs to be exfoliated to be beautiful! Exfoliating gloves are a cheap way to strip your skin of dead skin cells! Not to be used on your face, but lather them up all over your body and get clean baby!
10. Maybelline Eyeshadow
Yes, another Maybelline product! They know makeup! I have tried so, so many eyeshadows.......Maybelline's is still my fave! It stays on all day/night, the colors go on evenly and smooth, and no creasing! My pet-peeve is eyeshadows that crease a couple of hours after you put it on - not this one. It's truly magnificent!